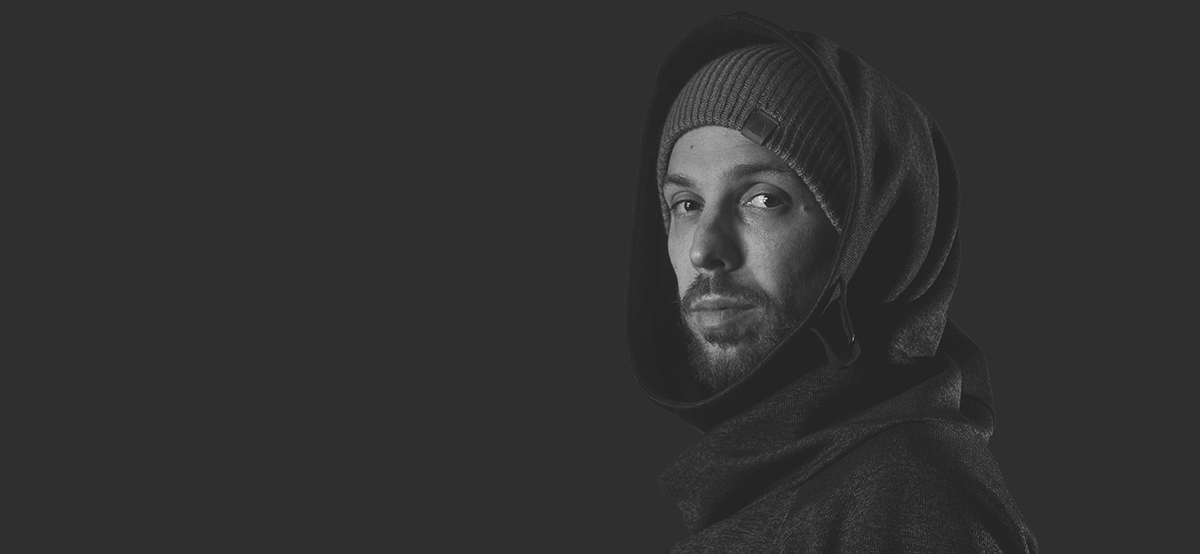 Áron Süveg was born in Budapest, Hungary in 1978. As a member of one of the first Hungarian snowboarder crews, Áron himself was a pioneer: he had the opportunity to witness the changes this wonderful sport/culture went through in the course of the past decades. Since his first step on a board back in 1989, he's still shredding, traveling and shooting with the latest generations of riders.

Áron and his snowboarder friends founded the first Hungarian snowboard and skateboard magazine, The Boarder in 1997. Action sport photography was not popular in that time in Hungary, so as an editor and creative the easiest and cheapest way was to buy a camera and start to learn photography. In the next 10 years he helped at the birth of various magazines, such as Snowboarder Almanach, Wakeboarder magazine, Fontos! and worked with many more as editor, graphic designer and photographer. For 8 years he was shooting catalogues for the most popular Hungarian extreme sports brand, Fundango. A shooting in Thailand  changed his life, mentality and point of view. Since that time the road itself has become more important than the goal - Áron focuses more on the social environment documenting the hard but beautiful lives of people living all around the Globe.

In 2009, after long and chaotic years dividing his time between graphic design and photography, he finally put the pencil down and took off for the U.S. The goal was to focus only on photography, evolving, learning and traveling as much as he could. After a year of couch surfing and shooting Áron took an action shot of Olympic silver medalist Mike Robeson that won him the 3rd prize at the Hungarian Press Photo Awards. He immediately fell in love with New York City and got stuck there for six months. Having gathered the most experience and motivation he could, Áron came home to link up and work with the Hungarian Red Bull Office and spent the winter season in Romania shooting the snowboarding scene in this furious country.
These days Aron is living in Amsterdam, The Netherlands and working for his main partners as Red Bull, Nike, etc..., freelancing for various companies and organisations on events, portrait, architect, editorial reportage and he is a proud father of a girl and a boy.  
Áron, combining classical documentary style with the newest photography trends and fields, brings to life something completely unique and personal with special spices.
CONTACT/Booking: 
aronsuveg@gmail.com
fb.com/aronsuvegphotography
0031 65880 2268



AWARDS:

2008   Extreme Sport Photographer of the year - Sibiu, Romania
2008   Pixrael - Budapest, Hungary
2011   3rd place in Sports Category at the Hungarian Press Photo Award
2011   Category Winner at the CBRE Urban Photographer of the Year
2012   1st place in Nature and Science Category at the Hungarian Press Photo Award
2012   Highly recommended winner at the CBRE Urban Photographer of the year
2014   Category Winner at the CBRE Urban Photographer of the Year
2015   1st Place in Sports (Single) Category at the Hungarian Press Photo Award
2015   2nd Place in Photo Reports (Series) Category at the Hungarian Press Photo Award
2015   Performance Award in Festivities Category at the Humanity Photo Award by Unesco

PUBLISHED IN:

Földgömb Magazine, GEO Koncept, GEO France, Chili, Prestige, Snowboarder, Wakeboarder, Offline, Boarder, Whiteline, GQ, Fontos!, Blana, Magyar Napló, Know, Playboy, Urbansnob, 4Fathers, Hashtag Photography Magazine, NAK Lap, CKM, Liget, SHOT Photography Magazine, 5500k, Tripont Magazine, ...